Fine Home Accessories
Ainoa Premium Sanitizing UV Toothbrush Holder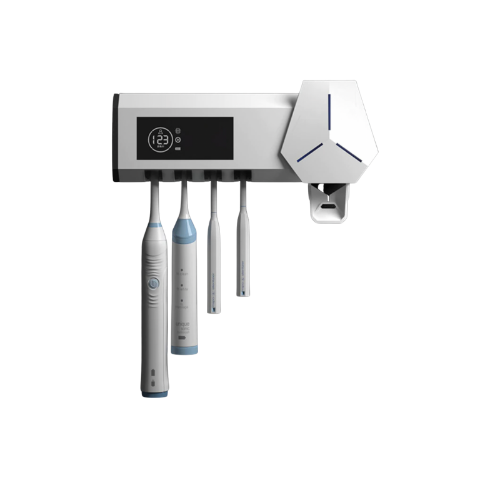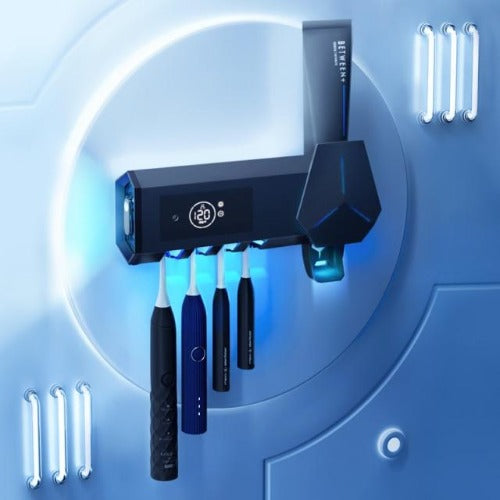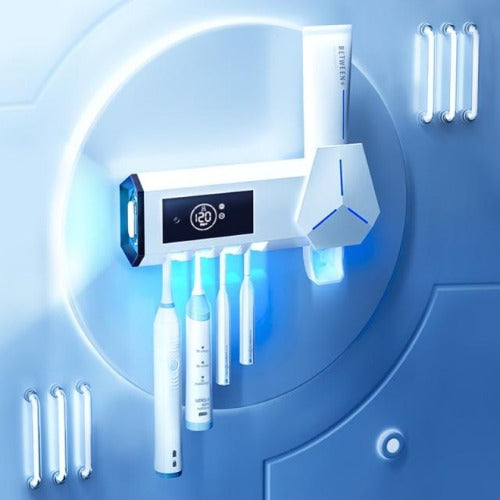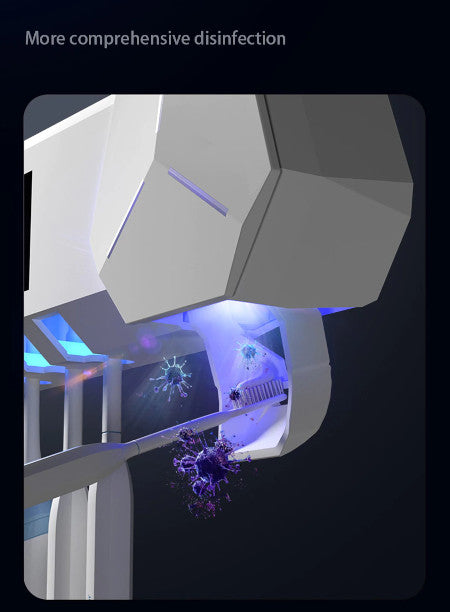 Ainoa Premium Sanitizing UV Toothbrush Holder
Sale price

$100.00
Regular price

$140.00
(/)
If you are a germaphobe who likes to combat clutter while rocking a minty-fresh smile, then this sterilizing toothbrush holder and toothpaste dispenser is for you! Think about where your toothbrush is right at this very moment...probably sitting in one of those specially designed toothbrush holding cups. Think of all the germs, hair, particles and bathroom byproduct that is falling and festering on your exposed toothbrush right now..and you're going to put that in your mouth...ick!
Equipped with top industry leading deep ultraviolet sterilization technology, this sanitizing toothbrush holder provides an all around disinfection of toothbrush and toothpaste. With a sterilization rate of 99.99% you can smile knowing your teeth is cleaner with every brush.
FEATURES:
Multi storage: Toothbrush sanitizer holder can hold up to 4 toothbrushes, including an electric toothbrush head. 
UV Sterilization: The UV toothbrush sanitizer automatically disinfects 4 times a day, providing a sterilization rate of 99.9% in 2 minutes.
Multi-function: Includes a toothbrush holder, toothpaste dispenser, and toothbrush UV sterilizer all in one!
Toothpaste Dispenser: Hands-free toothpaste dispenser is a non-contact operation, that dispenses the right amount of toothpaste each time making for a waste-free, hygienic and convenient use.
Drill Free: Comes with adhesive sticker, perfect for smooth surfaces, such as glass, ceramic, and marble. Must clean surface before you stick. Should hang toothbrush holder after squeeze air and glue has dried.
Material: Plastic
Color: White/Black
Rated power: 1.5W
Rated voltage: 5V
Product Size: 210mm*85mm*50mm
PACKAGE INCLUDES:
Automatic Toothpaste Dispenser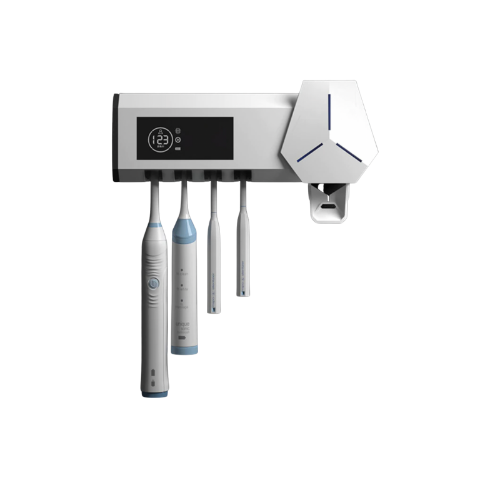 Ainoa Premium Sanitizing UV Toothbrush Holder
Sale price

$100.00
Regular price

$140.00
Choose options